For the first time at EYGC, we will have two Pair-Go tournaments: one for U12 and another one for U16 age group. The tournaments are sponsored by Japan Pair Go Association. The following rules apply:
each pair consists of a girl and a boy from the same age group (either U12 or U16),
pairs can be from the same country, but "international" pairs are allowed as well,
standard pair-go rules will be applied: https://www.eurogofed.org/pairgo/pairrules.htm,
the time limit: 12 minutes + 6 additional seconds for each move (Fischer time control),
each group (U12 and U16) starts with at most 16 pairs with elimination rounds on Thursday, 12th March,
semi-finals and finals will be played on Friday, 13th March.
The winners in the category U12 are Radmila Ponomareva and Alexei Igonin from Russia! All results: PairGo_U12
The winners in the category U16 are Alena Jakimova and Savva Mezin from Russia! All results: PairGo_U16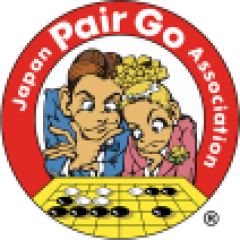 An EYGC is the excellent opportunity to gather professional players and teachers, team leaders, coaches, parents and school teachers in one place. Therefore, two workshops will be organized with the aim to promote best practices of teaching go and the usage of go in teaching other school subjects:
"How to teach go", on Thursday, 12th March, at 11:00, held by Catalin Taranu, 5p, aimed to coaches and team leaders,
"Go in education", on Friday, 13th March, at 11:00, will a panel discussion among school teachers, aimed to parents.
The third workshop "Traditional Crafts" will be held on Saturday, 14th March, at 11:00, by local experts in several fields typical for the area of Hrvatsko Zagorje: