The 25th European Youth Go Championships will be held in Stubičke Toplice, a very popular vacation spot located in the continental part of Croatia, serving as a spa center and health resort. It is located 40 kilometers (25 miles) north from the Croatian capital city Zagreb. There are regular bus and train connections from Zagreb to Stubičke Toplice. It is also very close to the highway A2 connecting Slovenian border and Zagreb.
Buses from the Zagreb Airport to the Zagreb Bus Station are departing every 30 minutes, starting at 4:30 until 21:30. The journey takes 35 minutes and cost of the one-way ticket is 30,00 kn (4 EUR). A return ticket costs 40,00 kn.
Buses from the Zagreb Bus Station depart to Stubicke Toplice at: 05:45, 07:00, 08:30, 10:30, 14:30, 15:30, 16:30, 19:45 and 22:25. The journey takes 70-75 minutes and the cost of the one-way ticket is 44,00 kn (6 EUR). 
Train departures from the Zagreb Train Station to Stubicke Toplice (one stopover): 05:37, 07:33, 08:58, 11:14, 13:06, 14:25, 15:37, 16:41, 17:25, 18:17, 19:52, 21:30, 22:32, 22:54. The journey takes 80-120 minutes and the cost of the one-way ticket is 33,60 kn (4,50 EUR).
During the weekend, the connections are not so frequent: buses on Saturday afternoon depart from Stubicke Toplice at 17:35, on Sunday at 12:30 and 18:00. Trains depart on Saturday afternoon at 15:10, 16:23, 17:20, 19:00, 20:38, on Sunday at 08:26, 16:23, 19:00.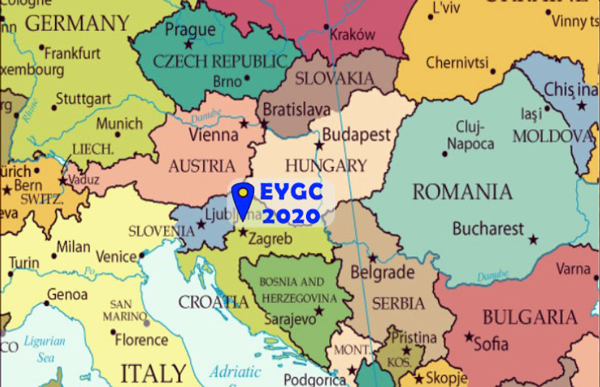 The tournament will be held in the
hotel "Matija Gubec"
, right on the source of natural thermal water. The hotel has the capacity of 220 beds and participants are advised to make the reservation as soon as possible (
info@hotelmatijagubec.com
). 
The price for a full board in a double room (the entrance to swimming pools included) is around 35 EUR per person per day (youth aged 12-18 should add 1 EUR per day, adults should add 2 EUR per day for tourist fee). Free Wi-Fi is provided.
The games will be played in the congress hall of the hotel, which is connected with the rooms, restaurant and indoor/outdoor swimming pools (opened throughout the year). Please, check the 
Gallery
.